Our staff has worked very hard to get the course to the Phase 3: New Normal standards as directed. Please show your appreciation by adhering to our rules and regulations during play.
In Phase 3, golf courses and clubs may return to normal operations while practicing enhanced sanitation protocols.  This includes Cart Riding.  However, those wanting to ride alone will have the option to do so by paying an additional $10 fee at check in. 
UPDATE 2/16/21
We would like to welcome Mr. Jamie Bennett to our team.  Jamie has signed on to be the Golf Operations Manager.  If you see him around our beautiful facility, feel free to welcome him.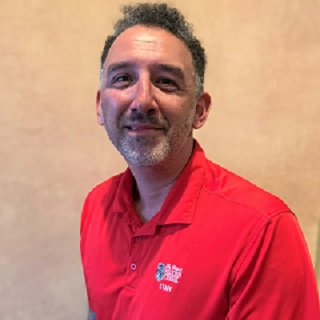 Things are progressing even nicely even among these crazy times.  However, we would like to remind you of a few rules as there have recently been some minor issues:   
1.       If you are not able to keep your tee times, please call the Pro Shop and cancel.
2.       If you feel slow play is occurring, do not take it upon yourself to handle the situation. Contact the pro shop and we will take action. 
3.       Please stay on cart path as much as possible, especially on tees and green areas. If you notice a new path is starting to form, utilize a different route.
4.       Always check in with the Pro Shop. Even if you are only playing few holes, do not just jump in on any hole or start on the back nine without letting the pro shop know. 
5.       Do not go into the cart barn looking for lost items or to get ice, the cart barn personnel will be happy to assist you.
6.       When hitting on the range, please hit in the designated areas, between the ropes.  If you don't think you will hit a full bucket of balls please ask for a small bucket.
7.       If experiencing any cart issues, either at check in or on the course, please notify the Pro Shop so they can remedy the situation.
Please understand that as a club, we the management team, are doing our very best to make play enjoyable for everyone.  However, at the same time, we must make sure the rules and regulations we have in place are being followed.
Feel free to contact the Pro Shop if you have any questions or concerns.  The Club at Hidden Creek appreciates everyone's support and we will see you on the tee box...